Termination
Bartec Plug And Socket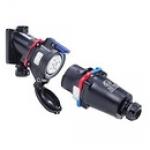 BARTEC's plug-and-socket devices for areas in which an explosion hazard exists are particularly well-suited for use in raw atmospheres because of their high degree of IP protection and their resistance to chemicals. Their integrated switch function gives them the ability to switch overloads as per IEC/EN 60947-3 Cat. AC 22 or AC 23. Silver-plated butting contacts ensure a constant contact pressure with low transfer resistances.
Bartec Redguard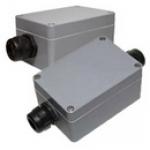 The patented RedGuard® Temperature Monitoring System offers an easy and safe temperature monitoring solution for hazardous areas too.
The RedGuard® system design is simple and consists in principle of a sensor cable with integrated sensors and a processor unit. The processor unit registers and analyses the temperature readings values from up to 250 temperature sensors. Whenever the preset threshold readings are exceeded, the system generates an alarm.
Bartec Stainless Enclosure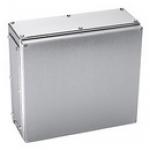 BARTEC stainless steel housings and distribu-tion boxes are designed and approved for Zone 1 and 2 as well as Zone 21 and 22. They are par-ticularly suitable for applications under extreme environmental conditions, and they provide reli-able protection under heavy loads.
The housings are made from 1.4301 (V2 A) or 1.4404 stainless steel (V4 A).